Year 1/2- Miss Bray
Welcome to the Year 1/2 class page!
We are an extremely hard working and enthusiastic class with a real love of learning.
My name is Miss Bray and I am lucky enough to be the teacher of this wonderful class. We are a mixed class of Year 1 and Year 2 children.
I am extremely proud to announce that Year 1/2 achieved 100% attendance this week (2nd-5th May). Let's keep it up!
A Sunny Session on the Bikes
On Friday we transformed our playground into a track to ride our school bikes and scooters around. We had such a great time and cannot wait to do it again. Yipee!
Faith Day with Miss Bray
In my classroom we were focusing on Buddhism. First, we listened to a traditional story called, `The Sacrifice of the Monkey King`. This story was about a monkey that sacrificed his own happiness for the happiness of others. We discussed times when we have done this in our lives and how we can do more in the future. Because the story featured mangos, we all shared and enjoyed some mango as we rebuilt the setting of the story using small world. Some children also chose to act out the story using masks. At the end, we took a few minutes to be mindful and meditate, listening and focusing on our breathing. What a fantastic day!
Pom Pom Chicks
For our Easter assembly, we have made these pom pom chicks. We created the pom pom by wrapping wool around a rectangular piece of card, sliding it off, tying a knot in the middle and then cutting the loops. (We enjoyed giving them a little shake to fluff them up even more!) We then stuck on the finishing touches. 
Bookworm's Garden Centre 
We are just ecstatic about our brand new reading area. It is a garden centre containing real plants, wellingtons, windmills, hand tools, brushes as well as a variety of real gardening magazines and books to flick through. 
World Book Day
Thank-you to everyone for making such a massive effort with ideas, outfits and props for World Book Day. The children looked wonderful and had a great day pretending to be their favourite character. We even had some children choosing to write their character name on the back of their work instead of their real name! 
Handa's Village
After our brilliant writing based on the story `Handa's Hen`, we created her village out of small world. We even created brand new hiding places that Mondi might like to hide in. 
Florence Nightingale Hot Seating
This week we have been learning all about the terrible conditions in Scutari Hospital before Florence arrived. To secure our knowledge we took it in turns to be Florence and the rest of us asked specific questions about what she saw and how she felt. 
`Lady with the Lamp` written by Paul Perro
Here is our whole class version of this incredible poem all about the work that Florence Nightingale did. 
We recorded this poem in one continuous take- how amazing! Hope you like it!
The Wonderful Florence Nightingale
Our topic of Florence Nightingale has started with a bang. We have installed our very own version of Scutari Hospital in our classroom! We have split it into two halves. One half is Scutari Hospital before Florence arrived, the other half is the hospital after Florence's influence. Can you guess which is which? 
 Happy new year,  everyone! I hope you have all had a wonderful Christmas break. It is great to be back. The children have arrived well-rested and settled and are ready for the term ahead. 
 Our Learning
We will be studying some really interesting topics this half term. Here are just some of them:
-Florence Nightingale & Grace Darling
-Hot and cold places
-Kenya
-Plants
-Map work
Our Current Maths Topic
Over the next couple of weeks, our Maths topic, `Reasoning with Measures` is heavily based upon  money. It would be fantastic if you could give your child real life experience of handling money in everyday life, it will have a huge impact.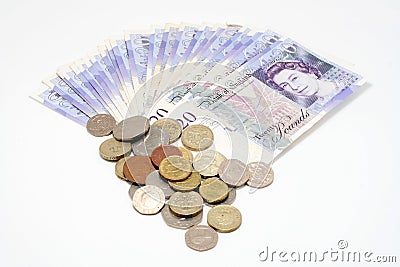 Coming Home
After seeing the Waitrose TV advert, that is based on the book `Coming Home` by Michael Morpurgo, we just couldn't wait to start work on it. We talked about what `coming home` meant. We discussed the sounds, smells, sights and feelings that make us feel at home, then wrote about it on themed paper. 
This writing then sparked interest and questions about robins in our country. We used books and the internet to find out lots of exciting facts about robins, noting our favourites down in our books. In Art, we put our sketching and watercolour skills to good use by creating these gorgeous little robins. All this work put together has made a wonderful display in our classroom. We hope you like it!
Welcome to the South Pole! 
The children have chosen a freezing cold South Pole themed reading area this time! They are really enjoying getting wrapped up in scarves, hats and gloves and braving the temperatures both outside and inside our igloo. 
Ps. Don't forget to keep reading at home to make sure your penguin slides to the ice castle as quickly as possible! 

Children in Year 1/2 are loving our new author baskets. We have filled them with books written my Julia Donaldson, Jill Tomlinson and Beatrix Potter. There are also facts about the author and a QR code to direct children to even more information. 
General Information:
Our PE days are Monday and Friday; children need to bring their indoor and outdoor PE kit on Monday and take it home on Friday.
Children will need to bring their reading record and reading book to school every day. Reading books are changed daily. Reading is taken very seriously at our school and reading at home regularly with your child will make a huge difference to their progress.  Please make sure that you record reading with your child so their book can be changed when required.
Weekly spellings are sent home every Monday and the children are tested the following Monday. Could you please ensure that your child brings their spelling book to school every Monday ready for the test to be completed/new spellings to be written inside.
Thank you for your continued support. 
31-10-16- Halloween Crime Scene! 
Children arrived at school this morning to find that something very unusual had been going on in our shared area during the holidays. Someone or something had left behind various objects covered in cobwebs! This was a great time to put our reading comprehension skill of inference to good use to work out exactly what had been going on. 
Our exciting new topics starting after the holidays will be:
Science: Everyday materials
History:
Guy Fawkes & the gun powder plot 
Geography:
Continents and world oceans
Map work of the local area
RE: Christianity
Our Reading Area
Here is our magical reading forest… 
We love snuggling up in a quiet spot under the tree or even grabbing a torch and settling down to a book in our enchanted den. 
We all have our very own frog that hops across the lily pads every time we read at home until we reach the magical castle, receiving a certificate and a dip in Miss Bray's very special prize box.
Great Fire of London Collage
Here are our beautiful, fiery landscapes of London during the Great Fire. We used coloured tissue paper to create a collage of the fire, starting with red and building up to yellow. We finished them off my adding silhouettes of the burning buildings using black paper. We think they look very effective.
The Owl Who was Afraid of the Dark
In class we have been reading `The Owl Who was Afraid of the Dark` written by Jill Tomlinson. We enjoyed it so much that we decided to create our very own versions of Plop, (the baby owl in the story).  Again, we used the skill of collage to layer leaves as feathers and finished it off with two big round eyes, two feet and a bright orange beak.  We then did some descriptive writing relating to the story, describing how Plop looks followed by a detailed description of the night. We are so proud of this writing and are very happy to see it on our classroom wall.
Traditional Tales
In Literacy we have been focusing on the theme of `Traditional Tales`. We have used many of these stories as a focus for our writing including, The Three Billy Goats Gruff, Jack and the Beanstalk, The Enormous Turnip and many more.  After reading the story of The Enormous Turnip, we all had a go at creating the farm setting of the story using small world. The results were extremely detailed and it helped us a lot with our writing the following day. 
Can you spot the giant turnip?
Gardening Afternoon
We have been very busy making sure our garden is prepared for our new plants and seeds. We worked hard at weeding, raking and turning over the soil. We had such fun getting our hands dirty! 
Shafton Scarecrow Competition 2016
Take a look at the very royal Year 1/2 scarecrow. We had an absolutely fantastic time creating it. Our teamwork skills were tested and we proved that together we can create wonderful things. We couldn't bear to leave Her Majesty out in the cold so she is currently standing very proud outside our classroom!